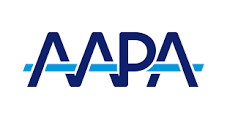 APAO is proud constituent organization of AAPA.
Have questions for AAPA:
Phone: 703-863-2272
Email: [email protected]
---


APAO is proud to partner with Horizon CME, providers of Advanced Practice Providers Oncology Summit. Through our joint partnership, APAO will assist with the development and implementation of evidence-based live and enduring medical education activities that aim to enhance the knowledge, competence, and performance of APPs in cancer care.

APAO members also receive a 20% discount on registration to all APP Oncology Summits. Code:  APAO20

Author an article in The Oncology Connection newsletter! 
In addition to APPOS meetings, Horizon CME will be publishing a quarterly newsletter The Oncology Connection. APAO members are invited to submit articles for publication. Published quarterly, The Oncology Connection is designed to provide APPs practical and clinically relevant information that will allow them to optimally provide direct patient care. Article themes will include patient counseling, prescribing and managing treatments, and handling follow-up patient visits. Also welcome are submissions providing unique personal experiences in the clinic that are light-hearted and inspirational.
Topic areas for the newsletter include:
1. An Editor-in-Chief Column
2. New Drugs
3. Hematology
4. Solid Tumors
5. Supportive Care
6. Professionalism
7. Clinician Stories
8. Clinical Questions
9. Financial Resources/Assistance
If you are interested in summiting an article click here for more information.

Association of Physician Assistants in Oncology (APAO) and Physician Assistants in Hospice and Palliative Medicine (PAHPM) announce partnership to provide complimentary membership The Association of Physician Assistants in Oncology (APAO) and Physician Assistants in Hospice and Palliative Medicine (PAHPM) jointly announce a partnership to provide complimentary dual membership to their organizations. The partnership will involve providing all current members of APAO a free 1-year membership to PAHPM, and vice versa. This partnership will provide each organization's member enhanced access to both oncologic and palliative care resources, advocacy efforts, and CME/educational opportunities. APAO is the preeminent national organization representing physician assistants in oncology with a mission centered on promoting the utilization of physician assistants in the delivery of exceptional care to people with cancer and related disorders.